If You Understand Header Builder Then Footer Builder Will Be Very Easy For You. Footer Builder Follow The Same Rule as Header Builder. First Create Some Footer as You Want. Like The Screenshot.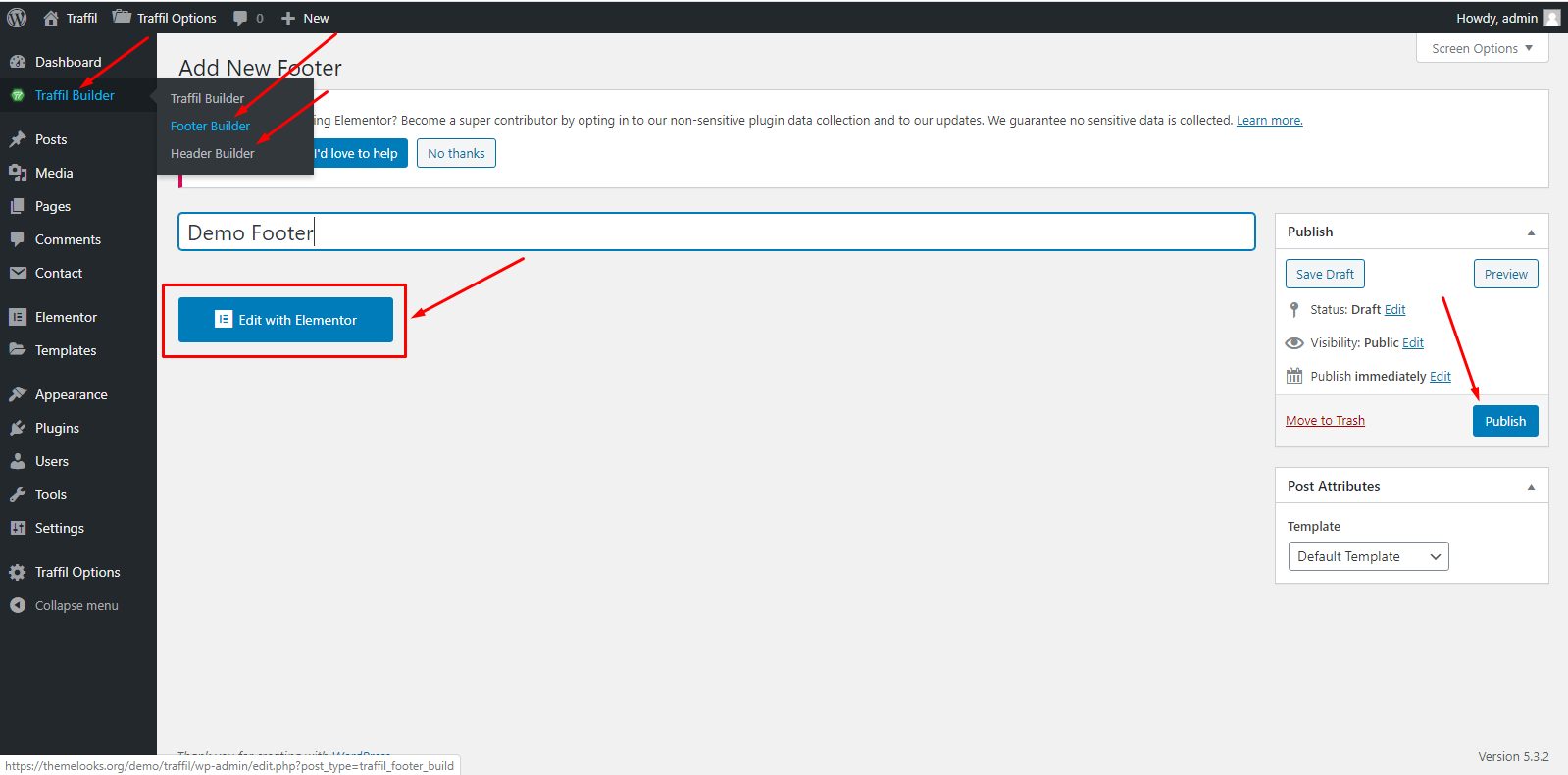 One Of The Footer Builder Example. Check The Screenshot.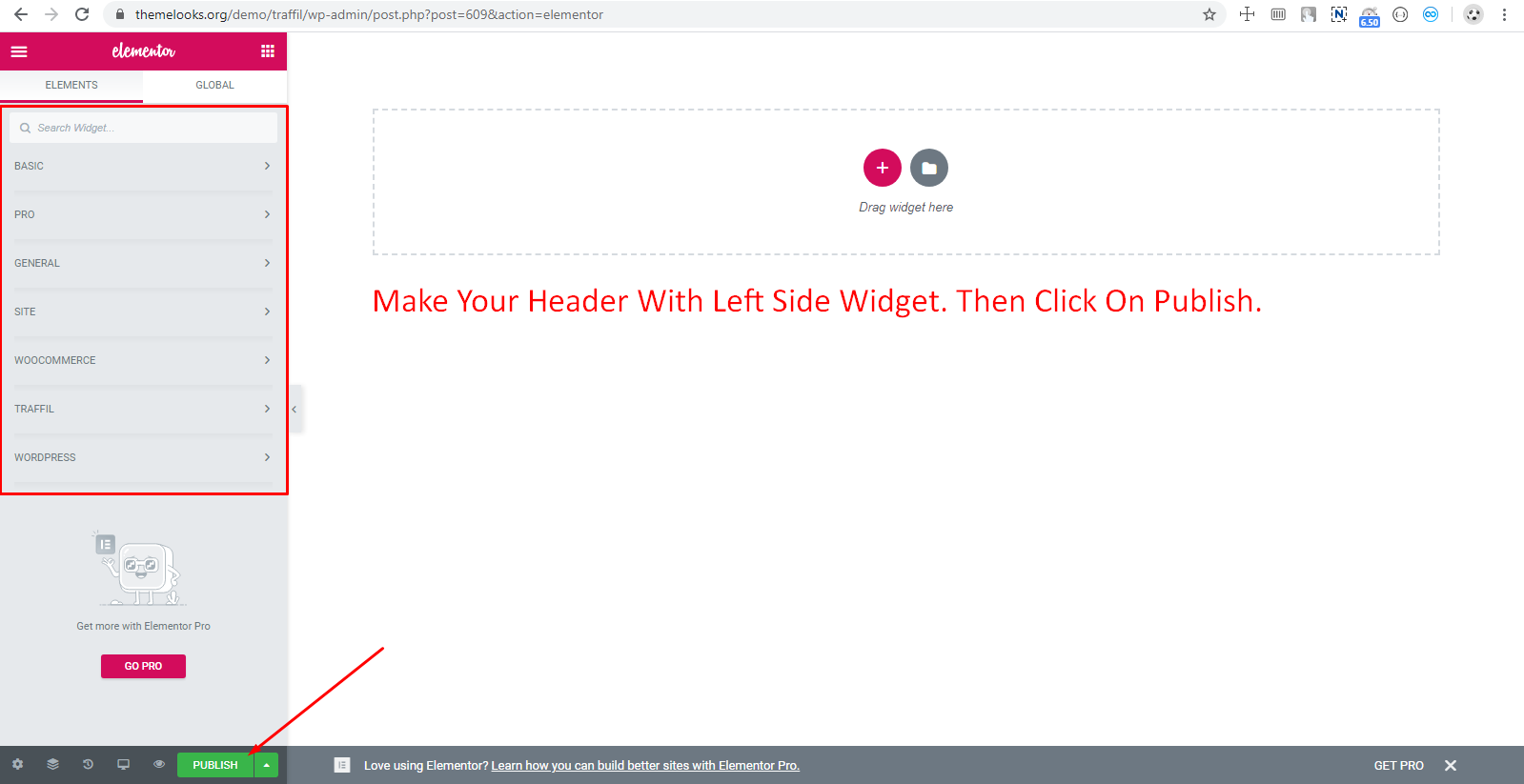 Footer Builder Elements That We Recommand. You Can Use Any Of Our Widgets.
Now Go On That Page Where You Want To Set Your Footer That You Created. Click on The Settings Button What We Show On The Screenshot.
Now Click on The Footer Option Tab. You Will See The Option Like The Screenshot. Now Choose The Footer That You Want To show.